With

THE LOOK OF LOVE,

bestselling author Bella Andre introduces you the Sullivan family. In this fun and emotional contemporary romance series, when a Sullivan bad boy falls...he falls hard. And it's forever.


Chloe Peterson is having a bad night. A really bad night. The large bruise on her cheek can attest to that. And when her car skids off the side of a wet country road straight into a ditch, she's convinced even the gorgeous guy who rescues her in the middle of the rain storm must be too good to be true. Or is he?

As a successful photographer who frequently travels around the world, Chase Sullivan has his pick of beautiful women, and whenever he's home in San Francisco, one of his seven siblings is usually up for causing a little fun trouble. Chase thinks his life is great just as it is—until the night he finds Chloe and her totaled car on the side of the road in Napa Valley. Not only has he never met anyone so lovely, both inside and out, but he quickly realizes she has much bigger problems than her damaged car. Soon, he is willing to move mountains to love—and protect—her, but will she let him?

Chloe vows never to make the mistake of trusting a man again. Only, with every loving look Chase gives her—and every sinfully sweet caress—as the attraction between them sparks and sizzles, she can't help but wonder if she's met the only exception. And although Chase didn't realize his life was going to change forever in an instant, amazingly, he isn't the least bit interested in fighting that change. Instead, he's gearing up for a different fight altogether…for Chloe's heart.
My addiction is full blown after just the first book. It's not often that I can finish a book in a day but I couldn't just walk away from this book. Though I did have to change out the moisture control pads pretty ofte

n. This book was hot people.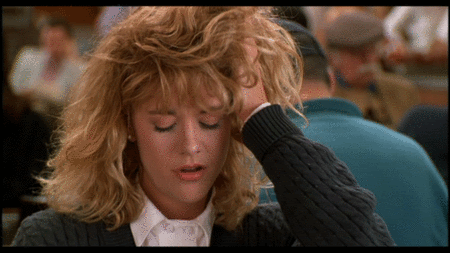 I love how the author has the leading man trying his hardest to convince the damsel in distress that he's the one for her instead of the girl chasing the guy. Chase jumped in with his whole heart. His mama raised h

im right.
He wants so bad to take away Chloe's pain and help her trust again. Chloe wants to pro

ve she can be strong on her own. But come on people, you can't really expect her to resist "velvet-covered marshmallow".
So they give in to their desires and Chloe faces her fears. Chase helps her regain her confidence and the strength to press charges against her ex-husband. That SOB needs a little Madea grit b

all

experience

.
I was thrilled with the way the book ended. I had to immediately start book two titled From This Moment On. I also finished it in less than a day. I'm telling ya these Sullivans know how to take control. C

um back tomorrow for my next review.
Be sure to enter the GIVEAWAY belo

w:
a Rafflecopter giveaway