Sometimes discovering the truth can leave you more hopeless than believing the lies…
That's what seventeen-year-old Sky realizes after she meets Dean Holder. A guy with a reputation that rivals her own and an uncanny ability to invoke feelings in her she's never had before. He terrifies her and captivates her all in the span of just one encounter, and something about the way he makes her feel sparks buried memories from a past that she wishes could just stay buried.
Sky struggles to keep him at a distance knowing he's nothing but trouble, but Holder insists on learning everything about her. After finally caving to his unwavering pursuit, Sky soon finds that Holder isn't at all who he's been claiming to be. When the secrets he's been keeping are finally revealed, every single facet of Sky's life will change forever.
No worries, I'm not going to write any spoilers. Colleen Hoover is an absolute genius. The chapter headings are dates. You'll notice that the story begins and then takes you back to two months earlier. This story about a girl named Sky takes on some serious subject matter. But before it gets deep you fall in love with Sky and her best friend Six. Yes there's a story to the name Six and the poor girls name is actually Seven. Sky has been sheltered her whole life. She's always been home schooled. But she's had experience with boys thanks to Six. Boys have never brought emotion of any kind out in Sky. With the reputation her and Six have built as being sluts, despite being a virgin, the first day in a public school proves to be as bad as the movies make it. Sky handles it though.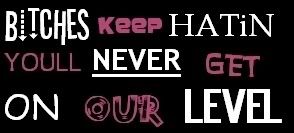 One of my fave characters in the story is Breckin. He befriends Sky on the first day of school. He introduces himself with the greeting "If it isn't the whore of Babylon" making it obvious that her unearned reputation has made it's way around. Then he proceeds to admit he's Mormon, which is code for gay. But he happens to be both, LOL. Now lets get to the meat of the story. And by meat of course I'm referring to Dean Holder our leading man.
Holder's reputation also proceeds him. Of course there's more to his story than what the rumors tell. Finally a boy who can cause emotions she thought she was incapable of feeling and she's scared he's
One of my favorite parts is when Sky and Holder
are sharing some of their "firsts" together. It was one of the best and most intense love scenes and it didn't involve sex. That takes some serious writing skills people.
"Let me inform you of something," he says in a low voice. "The moment my lips touch yours, it will be your first kiss. Because if you've never felt anything when someone's kissed you, then no one's ever really kissed you. Not the way I plan on kissing you."
Once Sky and Holder discover the truths about each other they discover the past that ties them and their futures together. There's so much Sky has to overcome once she's in touch with certain memories. The story is so painful because you know that somewhere in this world Sky's story is a true story for a real little girl. I can only wish for all those with a similar story to have someone like Holder in their life. There are so many light/funny moments in the story and so much love between Sky and Holder that you won't feel like it's the saddest thing you ever read. It really has the perfect joy/pain ratio.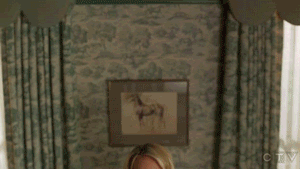 Colleen Hoover has written another epic story. It will break your heart and heal it as well. Love is never hopeless. Love can be a miracle and a saving grace in a life that has been stripped of hope. Colleen has perfectly written that in this story.

a Rafflecopter giveaway
Colleen lives in Texas with her husband and their three boys. She released her debut novel, SLAMMED, in January 2012 and the follow-up novel, POINT OF RETREAT, in February, 2012. Both books have been optioned for film as of October, 2012.
If you want entertaining, stay away from her Twitter and visit her blog, instead. www.colleenhoover.com