Synopsis:
Nick Hawke likes his cars fast and his girls even faster. He blows through females quicker than his muscle car races down the drag strip in Collinsville and he wouldn't have it any other way. Determined to avoid the devastation he has watched his father endure in the aftermath of his mother leaving, he believes there is no room in his life or his heart for a relationship lasting more than one night. He seeks happiness in things that won't let him down...fast cars, parties and one night stands. To his absolute dismay, all of that changes when he unexpectedly runs into an old friend and is introduced to Payton Archer, the first girl he ever wanted for more than one night. There's only one catch...she is completely immune to him and his smooth talking ways.
Payton Archer is looking for what Claire has with Jessie, but she has given up on finding it...at least until she leaves for college in the Fall because she is certain that is where she will find the perfect guy to fit into her perfect world. She plans on Summer being nothing but three uneventful months of fun, but it turns out to be anything but ordinary when Payton is introduced to Nick Hawke, one of Jessie's old Collinsville friends. She is shocked by her immediate and intense attraction for "Hawke" because nothing about him is what Payton is looking for. Sure, he's hot and sexy but he comes from Collinsville and that is definitely not on her list of prerequisites. Everything about him makes Payton's heart speed because he is exciting and dangerous, but his fast car and the dangerous chances he takes isn't what scares Payton the most...it's the way Nick Hawke makes her feel every time he looks at her. Can Payton find that moment of total fearlessness and make the decision to leave the safe, shallow end of love to risk going under completely?
Hootie Says:
I can't even begin to describe how I felt while reading Shallow! I fell in love with Payton back in Going Under, and I was excited about her story! This is one funny chick, and the things she says makes me LOL for reals!
Payton meets Nick by accident and the fireworks are immediate. She tries so hard to protect herself from his man-whore ways but seriously, do we ladies ever resist for long?
I love how fleshed out Nicks character was. He wasn't just a random douche-bag who bangs skanks. He was sweet, and had feelings but he was also hot!!
Payton was her same old snarky, smart ass self and don't we all love her for that??!! I love the way Georgia words things for her characters. She keeps up with current slang that I had to google a few times because I am old as F...! I love that Payton wasn't afraid to say what she was thinking and I think Nick was perfect for her.
I really loved this story so much! I didn't think Georgia could top Going Under, but I think she might have done that with Shallow. It was a beautiful, romantic, sometimes heart breaking story. I had to give this book 5 stars just because Payton's character said the phrase: "Chicks before Dicks"
I have to take a moment to show my love for

EPILOGUES

!
I swear every time I read a book, I pray for an epilogue. (Is there a God of Epilogues?) I bet his name would be Epilogusus, or Endomedes! I love how when you think the story is over....BAM! That bitch hits you with the Epilogue to give you a little bit more to salivate over. It's like Christmas morning and you think you have opened all the presents but NO! Your slick ass parents pull one last gift from the closet, or the attic and punch you in the mouth with AWESOME-NESS! UGH! My love for Epilogues should be outlawed! Anyway Shallow kicks you in the nuts with an EPIC Epilogue so STFU and go read it!
Guess what chicken butt, I just finished reading it too. I totally think Nick was one of those d-bags that was gettin with the skanks. He had "Jedi sex Tricks" for goodness sakes. But then he meets Payton. She gives it to him in the rear, I mean she rears ends him, as in a car accident. Ha!!! Get out of the gutter people. Nick fell hard and fast for Payton. What's not to love about a southern girl with a smart mouth. I started stressing when things were getting too good between Payton and Nick. That's usually when ....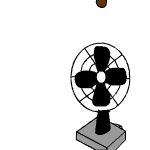 The biggest skank comes back and dumps all over this beautiful love story. I loved the way the author made my tears of sadness turn right into tears of happiness. Nick's journal was one of my fave parts. I loved this book!