Two years after her best friend was involved in a car accident that caused a traumatic brain injury, Lottie Anders is ready to start her freshman year of college. Ready to move on. Ready to start forgetting the night that ripped her life apart.

Her plans come to a screeching halt when not one, but both brothers responsible for the accident end up back in her life again.

Zack is cruel, selfish and constantly rubbing what happened to her friend in Lottie's face.

Zan is different. He listens to her awkward ramblings. He loves "To Kill a Mockingbird" as much as she does, and his dark eyes are irresistible. His words are few and far between, but when he does speak, she can't help but listen.

The trouble is, Zan was the driver in the accident, and now Lottie's discovered he lied to her about what happened that night. Now she must decide if trusting him again will lead to real forgiveness, or deeper heartache.
Lottie (Charlotte) begged her friend Le

xie not to ride with
Zack and Zan after a party where the guys had been drinking. Lexie wouldn't listen and now two years later, Lottie is plagued by

guilt as she blames herself for the condition her best friend is in because of the car accident that night when

Lexie left with the Parker brothers. Whether it's the fault of the bitch named Fate or just bad luck, Lottie finds she will have to face the Brothers of Doom at college. They all end up in the s

a

me dorm. We find that Lottie isn't the only one suffering from guilt. Zan served time for the crime of underage drunk driving. He mentally and physically beats himself up. I couldn't help but fall in love with Zan from the beginning. He is nothing like his brother the penis wrinkle. Zan (Alexander) uses poetry by Rumi to help him cope with the guilt. I loved the authors use of quotes from Rumi poems when she was writing in Zan's POV. Zan has always had a crush on Lottie but never had the nerve or social skills to act on his feelings. He never thought after the accident that her would get the chance to having kind of relationship with her. But despite the fact that Lottie hates the Parker brothers, she is still drawn to Zan. Thank heaven he gets on his game and breaks through Lottie's def

enses.
It obviously doesn't help anything that Lottie's roommate dating Zack. He's still a big ass that takes advantage of girls.

Lottie really wants to protect her roommate Katie from getting hurt by Zack.
Her first instincts are to just give her a good smack to wake her up from the

charm trance Zack has her in.
Instead

Lottie tries to befriend her and gradually as their friendship grows, Zack eventually shows his true ass-hattery. Lottie struggles with her growing feelings for Zan. They share moments on the sly, or so Lottie thinks. But it's kind of hard to keep things from

her

twin brother Will. All of her friends are very supportive of whatever happens with her and Zan. You'll love her

friend Trish.
"Withing about five seconds of talking with her, it was like her soul and my soul did a fist bump and said, He

y, I know you!"
I love Zan's new friend Stryker. He's no

n-

judgemental and shares his love of music with Zan by teaching him to play the banjo. Will and Lottie's friend Simon is fabulous too. Once Lottie and Zan's relationship really takes off and they can both admit their feelings, Zan has a huge secret to confess. I was so scared it was going to ruin everything. I feel

I should thank the author for not going that direction with the story.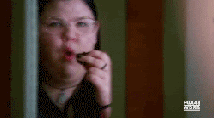 Now Lottie's worse fears come true when Zack gets drunk and releases his demon on Katie. Lottie and all of her friends come to her aide. Zan makes sure his brother pays for his mistakes this time. Trust me, you will hate Zack right along with me. He is a snake of the anaconda size. Zan and Lottie get the closure they need with Lexie and start the begin

ing of their happily ever after. I'm excited to read Faster We Burn, a companion novel to Deeper We Fall, coming Spring/Summer 2013.
a Rafflecopter giveaway