Release date October 19, 2012

Book synopsis:
When family problems push Riley Middleton into giving up a percussion scholarship in another state and attending college from home, her friends push her to try out for a local rock band. Of course, Riley makes the band. She rules at the drums.
Riley soon finds out rock bands have a different dynamic than marching bands, especially when each of her male band mates has a major ego and is a major player. Two of them relentlessly flirt with her. The other—a dark, sexy rock god she can't help being attracted to— is a total jerk and pushes her to quit. She becomes determined to ignore his rudeness and his hotness. Even if she was interested in jerks, a hook up would probably get her booted out of the ego-ridden band, and playing keeps her sane. Behind the drums, the world and its troubles evaporate.
If she wants to stay in the band, Riley needs to ignore the growing sparks between her and her band enemy. But as she gets to know the man behind the stage persona, ignoring him proves to be more difficult than flowing through a time sig shift.
*New Adult/Mature YA for language and sexual situations.
Globug says:
It's a huge honor to me when an author asks me to read their book before it's released to the public. So I have to say thanks to Jean Haus for sharing IN THE BAND. My friends know that I have a huge passion for music. One of my favorite things is going to concerts. So when a book tells a story about muscians I am instantly invested. Add the fact that Jean Haus tells the story of a female drummer and I'm seventeen again wishing I was that bad ass Watts from Some Kind of Wonderful.
Riley has a passion and talent for playing the drums. She puts her dreams on hold as she fills in for her mom thats falling apart in the wake of her father filing for divorce. She decides that someone needs to be there for her mother and little sister. When she finally does something for herself and becomes the drummer for a local band things start to look up for. But her mom reaches the bottom of her fall into depression and it's Riley to rescue again. This time she not only puts her passion for the drums on hold but gives up the leader of her band that she's falling hard for. That's when I turn into this mess....
Romeo's not the player she thought he was. He's much deeper after overcoming his own depression with the help of a very supportive mother. He will claim your heart as he does Riley's. But I'm staking claim on this fictional boyfriend so don't get any ideas batches.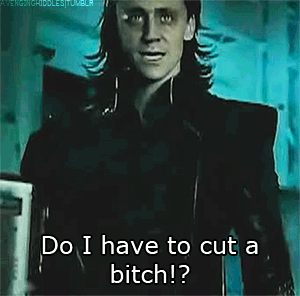 But seriously you will love Romeo. And actually I loved all of the characters (maybe not Riley's mom so much). There's not really any skanks to hate in this tale of discovering "that if love is real, nothing overcomes it." I can't wait for you to read IN THE BAND. Add it to your TBR on Goodreads:
http://www.goodreads.com/book/show/16067241-in-the-band